Back to normal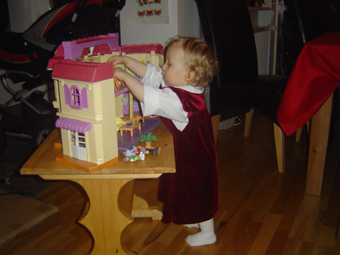 Monday morning and we all are back to normal again. It has been a lovely time staying at home with mom and dad for over a week. Christmas was wonderful – mom says she could see the meaning of Christmas through me. I am not really sure what she meant while it must be my spiritual happiness when opening all gifts I had got from my family.

Our Christmas started actually on the 23rd when dad came home with a new car! Mom was thrilled that she finally has got something new to drive. It's a Mitsubishi Double Cab so now we are able to drive everywhere and we can also bring our horses with us! Great!

We woke up very early on 24th and started with our Swedish Christmas. We went out in the wood, lit a fire and had breakfast. Mom has done this since she was very little girl and I like this tradition a lot. Our Swedish Christmas ended at 18 when we went to our beautiful Hallgrimskirkja – the Church of Reykjavik. It was filled with people that mean about 800 people. I loved to hear all songs and it gives you some kind of peace.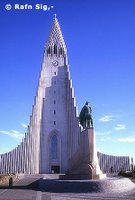 After the church our Icelandic Christmas started. Pork for dinner and then finally it was time to open Christmas gifts. I am mostly proud of my new doll, a doll house and a small table in wood while I liked all the other gifts too. I got a snow-sledge too and on Christmas Day we all were out playing with it.

One day between Christmas and New Year we went up to our horses and my mom's stallion. He had grown a lot lately and both dad and mom was satisfied what they saw. I stayed in the car as it was a bit too cold. I do not like to be left alone in the car I can tell you!

A new year has started and it will be filled with great happenings, I am sure about it. In January 28th my uncle will get married in Sweden. Mom called Icelandair this morning to check out her possibilities to fly and there were no worries as long as she has not 4 weeks count down left for birth. I am looking forward to go as I really miss my grand parents. Then in March my brother or sister will arrive. I still don't understand it but mom is sure I will later on.