Happy New Year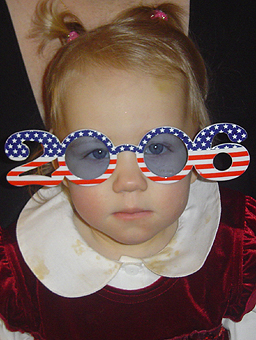 Happy New Year 2006 to all my family and friends!! New years eve is very special here in Iceland. I went with mom and dad to his cuisine Lilja and her family for a tremendous dinner nice folks and a great fire work show. We got lobster as starter, London Lamb, Grouse, Turkey as main course and ice cream for desert. Reykjavik is basically exploding during midnight and I was amazed to see all this! I have never been up so late – I did not got to sleep until 00:30 when I fall asleep in the sofa.

We are all a bit tired today so it will be a short blog. One more time:

I wish you all good luck and a Happy New Year.

Ps. how do you like my glasses?