A new Pablo Picasso for mom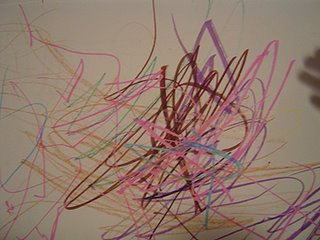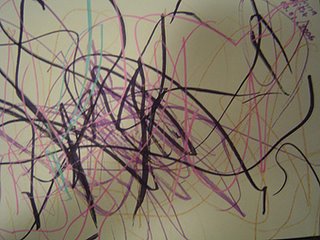 By a coincidence little sweetie found out the thing of drawings – or did she learn to draw at her day care? I did not give her any pens neither paper while one day she had managed to open one of the drawer where I keep my art stuff – do not ask me how she found out I kept my stuff there...

She took some pens, paper and sat down to her little table and started to draw. I stared at her and she glimpsed up to me smiled like never before. I was amazed of her art style – like a real Picasso, don't you think?