Öskudagur and steeling soothers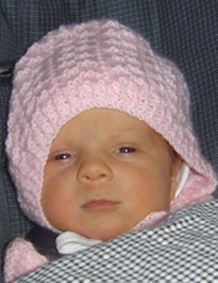 I never wanted any soothers when I was a little baby. Titti does. I have decided I want too while mom says I am too old. How can I be too old when I still use my thumb? We have had some real fights about this, well fights might be over dealing it while I was quite mad of her when she said I could not use it.
Do you want to know what I did? As soon as mom was feeding Titti I climbed up in her wagon and stole the soothers. Then I ran away hiding myself. Once I stole it from Tittis' mouth however mom got really mad at me. I was not allowed to steal like that! Tricky...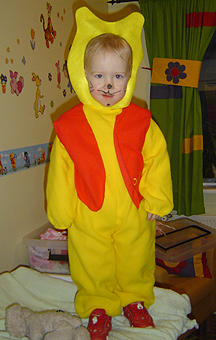 Last Wednesday it was Öskudagur here in Iceland. It is an old tradition like Halloween where the children dresses up, knocking on doors singing and getting candies. I was Winnie the pooh :)
This weekend we went to a dog show. I want to have a dog too. I have learnt how to say woff woff. I had a great time at the show while I guess dad do not completely agree with me. It was a lot to watch and I was running around most of time. After an hour he said he wanted to go and was very exhausted after being running after me.
We went to the stable instead. Plenty of fun there I can tell you. I went horseback riding, leading the horse and I have a very good friend there who gives me chocolate biscuit... nice :)