Titti 3 months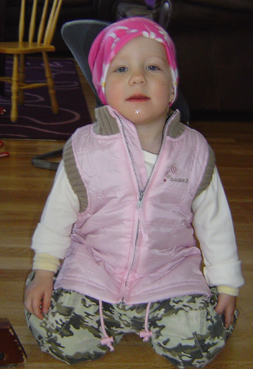 My sweet little sister Titti is 3 months - wow time flies! I must say I really love her a lot and I have started to take care of her like she was my own baby. I can switch diaper on her without any problems, I give her the soothers when she needs it and I rocky her when she sits in her rocky chair. Talking about babies my favourite book is "When the wild baby came home" (När Busiga Bebben kom hem) by Thomas Svensson. I got this book from grannies and mom has to read it for me every night. Gosh I like this book!
At the moment I am developing my language. Mom is very proud and surprised of me as I tell her new words every day now. Today I learn "ita" which means, "push" in Icelandic. I also said "Hanna" when I met my best friend Johanna.
Oh, I almost forgot!! I have started at "Rolo" - it is an outside play garden with lots of children and one kind of day care for children who are not in play school. We are going there every Monday to Friday between 10 and 12. I can tell you I love playing with other kids!
During the weekend my auntie Kicki came for visit and we had such a fun together. She brought me to Keflavik were a daughter to a friend of her had birthday. There were lots of kids and lots of cakes. Nice!