HAPPY BIRTHDAY!!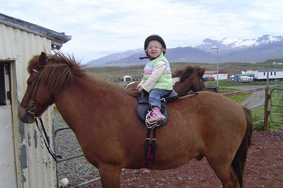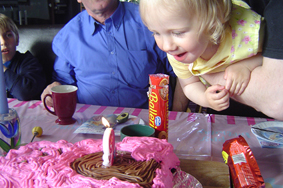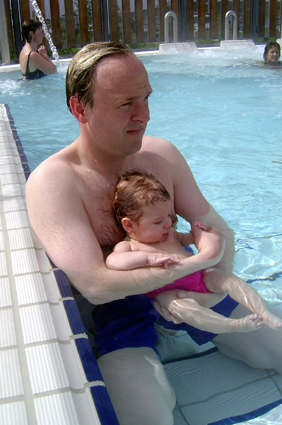 I had a wonderful birthday!! When I woke up I got lots of presents; helmut and a summer dress from grandparents in Sweden, a saddle from mom and dad and puzzles, baking things from my sister Karin Inga. We went to the swimming pool and even Karin Inga was bathing today. I loved it of course and it seems like Karin Inga loved it too. She did not say anything and just relaxed in the pool.
Markus and Stefan came to me and we had some sausages. Then we went to "Husdyragardurinn" which is the Icelandic Zoo. Wow, it was great to be there watching all animals and also all the other things you could do. When we came home mom had made a teddy bear cake while dad did not think mom is particularly good in baking. I liked it anyway.
On the Sunday mom, Kajsa and I went to Borganes and I could try my new sadle and helmut. I was very good in riding and I did it all myself. Mom and Kajsa were really proud of me. Look at all my pictures from my day.
On Friday we will head north for Landsmot - the great icelandic horse competition.